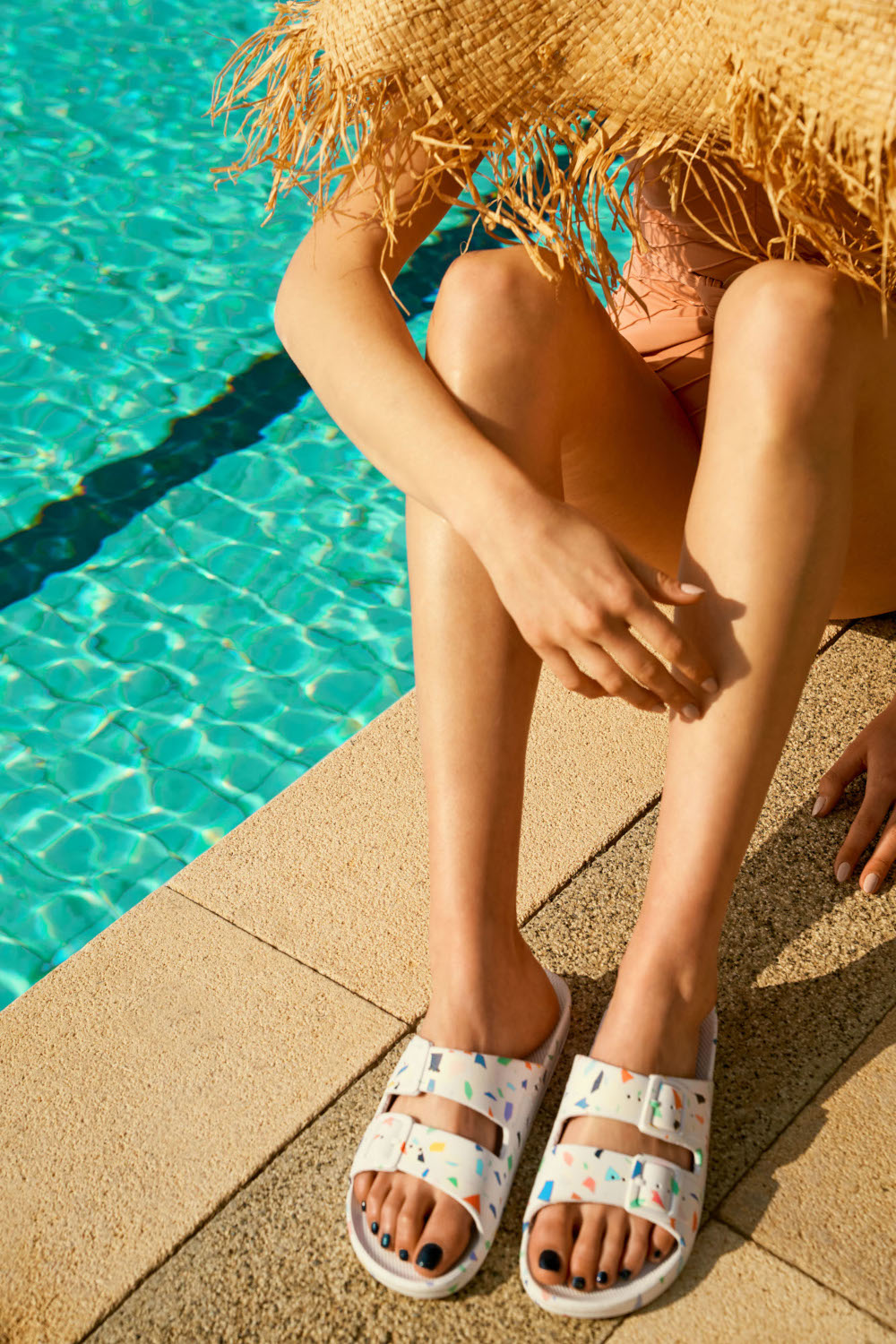 Eye-poppingly chill footwear essentials.
The signature slip on slides from Freedom Moses are a summertime classic, with a much needed twist.
Cool, cololurful, genderless, ageless, and FUN! These slides are recyclable, 100% vegan, and smell of sweet milk and honey. Wear to yoga, the beach, walks under the moon or the dance floor, with a rainbow of colours and designs to choose from.